As the memory of that eye-popping stage design, the jaw-dropping performances and the dramas that unfolded during the coronation night started to fade, what is there to remember your favorite pageant by? More than the glitter and the glamour of the pre-pageant, the coronation and the post pageant; what legacy are they been leaving behind for the communities, the ordinary folks when these pageants already cease to exist?
Miss World
The Miss World contestants (with the help of their Miss World National Organisations) have set up Beauty with a Purpose projects in more than 100 countries
Under the aegis of Its Beauty with a Purpose programs, the MWO raises money and participates in humanitarian projects across the world.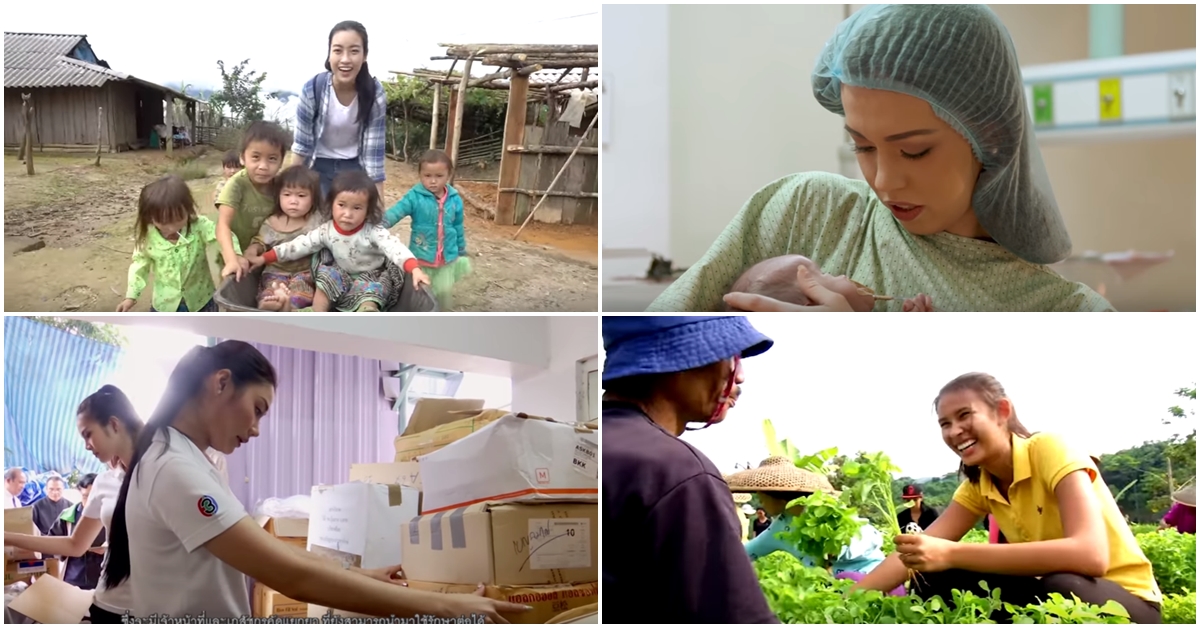 Miss Universe
The Miss Universe Organization places priority on the importance of getting involved and giving back by providing a dedicated international platform of charitable partnerships. As leaders and role models within their communities, the contestants and titleholders work to affect positive change through volunteering, fundraising and advocacy. During their reign, the winners are given the tools to personally and professionally enrich others by dedicating themselves to raising awareness and much needed funds for philanthropic endeavors.
Gods Love We Deliver.
Smile Train.
Miss Universe Cordaid Fund.
Same Sky Trade Initiative.
Best Buddies.
GMHC.
Aid for Aids.
Latino Commission on AIDS.
Miss International

Miss International (official name: Miss International Beauty Pageant) has developed a wide range of exchanges, under the slogan "correct understanding of Japan in the international community" and "the realization of world peace through mutual understanding", as an international contribution business.
Miss International established the "Miss International Fund" which donates money to underprivileged children around the world, through Unicef and other charity institutions. Also, the Japan representatives take part every year in tree-planting activities, known under the name of "Green Campaign", aimed at protecting the natural environment.
Through this kind of continuous philanthropic activities, the beauty pageant is aiming at becoming more than a beauty contest, an actual opportunity for the participants to improve their inner selves, through proactively contributing to the international community and international exchanges.
Miss Earth
MISS EARTH continues to build its reputation as the most relevant and worthwhile beauty event in the world, setting a legacy of beauty and responsibility.
Every year under the pageant's system and it's Beauty for A Cause programs the world is being given the chance to breathe, to rejuvenate as people are converted to care more about the environment.
Every tree planted, every inch of earth space cleaned, every trash properly disposed and every mind taught to care and practice the 5 R's.
Miss Grand International
In paper the pageant encourages education and awareness to promote Miss Grand International (MGI) Beauty Pageant's " STOP THE WAR and VIOLENCE" campaign.
But in practice, the Organization through the leadership of its founder has been leaving a legacy of divisiveness and discord as well a bad record of committing violence/bullying against woman.
[/quote]