Catriona was touted as the "Alpha Female" and the "Best Miss Universe Ever" by many Pinoy fans. When she filed her application in Bb. Pilipinas 2018, it looked like a send off. She was fully prepared and she shut out all competition the minute the former Miss World beauty confirmed her intention to join the most prestigious beauty pageant in the Philippines as everyone wanted her to be crowned Miss Universe Philippines.



Former Miss World Top 5 semifinalist Catriona Gray tries her luck at Bb. Pilipinas 2018.

The rest is history and she eventually won both the Miss Universe Philippines and the Miss Universe title. There was basically zero competition as she was the top plum for the crown. Though some raised eyebrows due to the strong connections of IMG to the Filipino community, Catriona proved that it was her performance that cemented her triumph. Unfortunately, she didn't have the most exciting reign as (fans felt that) she was seen mostly stuck in NYC much to the dismay of the many fans she gained who came to support her reign. Other than that, there were also some VERY awkward moments in her reign that just looked and felt uncomfortable, one of which was even mentioned by no less than the Philippine President.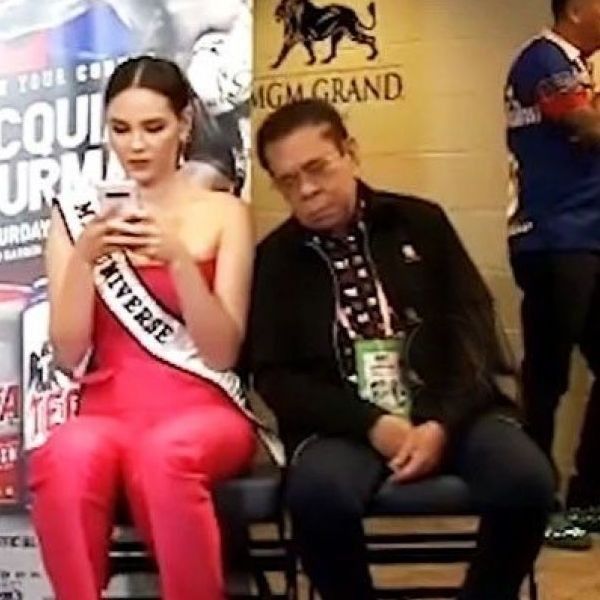 Catriona in an awkward viral video after a certain politician almost fell asleep on her shoulder.

After winning the crown, Catriona became very busy getting endorsement deals in the Philippines during her reigning year. When it came to her personal life, she confirmed her break-up with her partner of six years, Filipino-German model-turned-actor Clint Bondad.



Catriona and ex-boyfriend Clint Bondad.

After her reign, Catriona did not easily enter the showbiz route the same way previous queens did. She signed a management deal with Cornerstone and she will eventually be pursuing a career in music. Gray also plans to write books in the near future. In early 2020, she had singing and hosting engagements in ABS-CBN shows before the network eventually closed down in May 2020.

Much to the shock of many, Filipino-American actor Sam Milby confirmed that he is dating Catriona Gray. The two were photographed several times in 2018 and 2019. Both declined to comment on their relationship at the time. Both were rumored to have been churchmates prior to dating.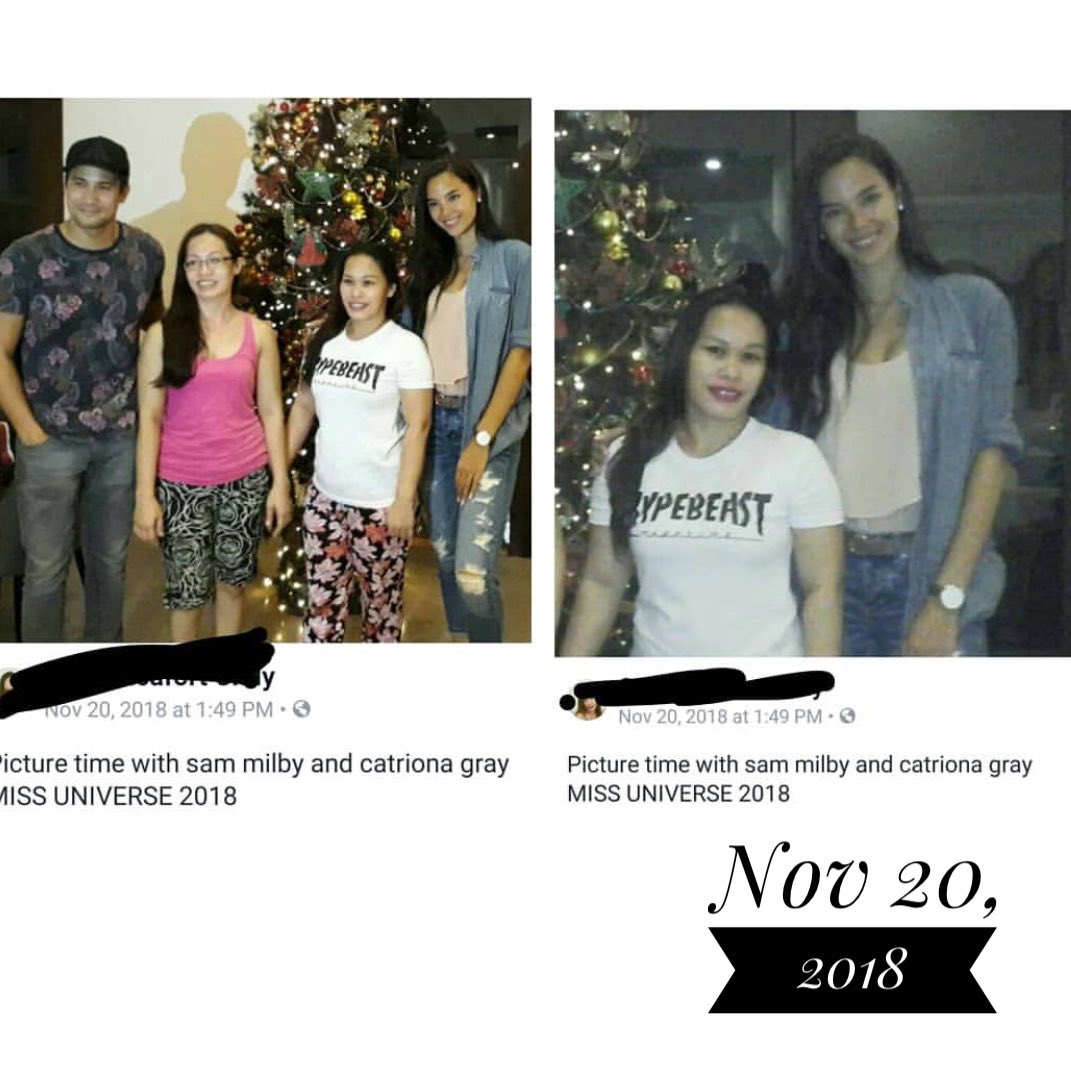 A photo of Sam and Catriona together.

During quarantine season, Catriona has also been very much vocal about current issues in the Philippines, some of which did not sit well with the supporters of the government. Among the issues she commented on strongly were the shutdown of ABS-CBN and the proposition of the Anti-Terror bill. She was not in favor of both.



Catriona pledges her support with her home network, ABS-CBN.

Compared to her contemporaries, Catriona received much criticism in her stance against these issues. Though her fellow Miss Universe winner Pia Wurtzbach has been scrutinized for doing the same, some personalities have gone further in the character assassination of Miss Gray.



Senator Ping Lacson calls Catriona an Australian after hearing that she does not support the Anti-Terror bill.



Former softcore pornographic actress Vivian Velez slams Catriona Gray's intelligence in a series of replies in social media.

Will Catriona be able to bounce back despite a rocky 2020?