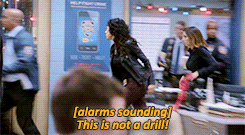 THIS was posted by Senorita Panama, the franchise holder of Panama to Miss Universe

"In these difficult times for the country and the world, we wish to express again our solidarity with each person who suffers today.

We urge everyone to comply with the measures that the national government has issued to guarantee the health and safety of the more than 4 million Panamanians. It is now that we must demonstrate how united we are.

Before making the following announcements, we thought a lot about the moment we are in. However, the project that we carry out annually carries the colors of our Homeland, and pride in each letter that makes up the word PANAMA. That pride is what today leads us to offer, as much as possible, happiness to the followers who support us. We can talk about tomorrow if we all take action today. It is our way of offering an opportunity and hope to continue.

We previously announced that we would postpone any activity that involves crowds.

The 53rd edition of the Miss Panama®️ contest will be held immediately after the national government considers it appropriate to reactivate all activities in the country and in which the 29 selected candidates will compete and presented on our social networks, without any changes. The show will be broadcast by our partner channel Telemetro, at a date and time that will be announced later. The winners of this contest will compete in international events under our Organization in 2021.

We have received the opportunity, like all National Directors representing the Miss Universe brand around the world, to grant the representation by succession, and not by designation, in Miss Universe 2020, to the 1st Runner-Up of the 2019 contest, therefore from this moment, we name Carmen Isabel Jaramillo Velarde officially as Senorita Panama® 2020, who will proudly represent us in the next edition of Miss Universe, in a city and date to be announced.

In this way, the Señorita Panamá®️ Organization complies with the country, its followers, sponsors and international allies, guaranteeing from our platform, the presence and representation of the country at an international level."