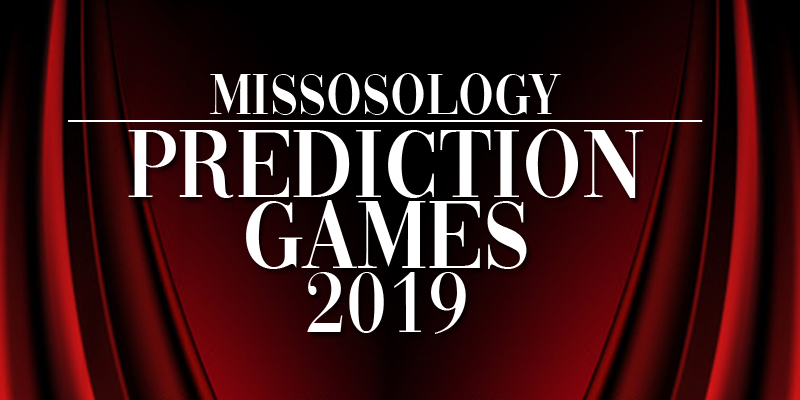 Active Games, Game Results and Leaderboard: Click HERE!



MISTER SLOVENIA 2019


OFFICIAL RESULT




MISTER SLOVENIA: Simon Blažević

| 100 pts for correct placement / 50 pts for wrong placement


MISTER BEST SMILE: Tilen Kajtna

| 80 pts for correct placement / 40 pts for wrong placement


MISTER COSMO: Elvis Kudič

| 60 pts for correct placement / 30 pts for wrong placement



Rest of Top 5

| 30 pts for correct placement / 10 pts for wrong placement
Gino Podgornik
Jaka Vodovnik
Vid Bjedov Kobe



NOTE




1ST AND 2ND RUNNER-UP ARE ADJUSTED TO MISTER BEST SMILE AND MISTER COSMO.



210 points

Pulchritude (AMBASSADOR)
200 points

Aji Nomoto (MISSOSOLOGIST)

legally_verdant (MISSOSOLOGIST)
180 points

Clorentine (MISSOSOLOGIST)

FranciaREGINA (MISSOSOLOGIST)




170 points


sleuth08 (PIONEER)



160 points


javiervidal135 (TOP MODEL)



150 points


dede22 (AMBASSADOR)
exsembhoy (PIONEER)
London (CORRESPONDENT)
Nick28 (PAGEANT EXPERT)



140 points


bastyalex (MEMBER)
JorgeInternational (MISSOSOLOGIST)
muflavanberg (PROFESSIONAL)
sOUTH BEaCH (MISSOSOLOGIST)



130 points


Danieruw (PREDICTIONIST)
DUBROVNIK (ELITE)
hahahahuhu (MISSOSOLOGIST)
IceCream.12 (PROFESSIONAL)
isotopes (MISSOSOLOGIST)
leo_vn2439 (MISSOSOLOGIST)
newyork (MISSOSOLOGIST)
Thomas876 (ELITE)
Totoypasiboy (SUPER SONIC)



120 points


andydmoray (PREDICTIONIST)
HESPERIDES (MISSOSOLOGIST)
wiwe (happy) (MISSOSOLOGIST)



110 points


AntonCURTIS (MISSOSOLOGIST)
bakekang (ELITE)
novemberRain (AMBASSADOR)
TZZ (PREDICTIONIST)



100 points


AngelbcnSpain (MISSOSOLOGIST)
firerprince (AMBASSADOR)
FREDERICK BARRAZA (PIONEER)
Leonna Collins (MISSOSOLOGIST)
SENYORA GAGA (MEMBER)
touchedbyanangel (CORRESPONDENT)



90 points


Cecill (MISSOSOLOGIST)
freddy26 (ANGEL)
kurtij (ELITE)



80 points


alex sivixay (AMBASSADOR)



70 points


andie cortes (ELITE)
Audriene (MISSOSOLOGIST)
DESIREE CLARY (MISSOSOLOGIST)
patch adams,md (PROFESSIONAL)
thedefender (MISSOSOLOGIST)
toshirochu (MISSOSOLOGIST)



60 points


formlessdiva (ENTERTAINER)




Ea'rend¿l (CORRESPONDENT) |

EMPTY ENTRY SHEET.



PLEASE REPLY TO THIS THREAD FOR ANY DISCREPANCIES WITH YOUR SCORES.