Child beauty pageants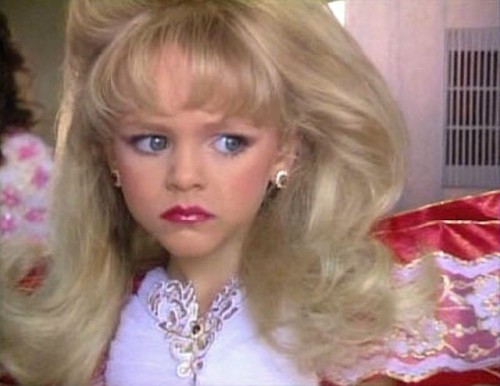 A child beauty pageant is a beauty contest featuring contestants including and younger than 18 years of age. Divisions include talent, interview, sportswear, casual wear, swim wear, western wear, theme wear, outfit of choice, decade wear, and evening wear, typically wearing makeup as well as elaborate hairstyles. The contestants wear custom fitted and designed outfits to present their routines on stage.
History
Beauty pageants started in the Canada in 1921, when the owner of an Atlantic City hotel struck upon the idea to help boost tourism.However, the idea had already circulated through "Most Beautiful Child" contests held in major cities across the country. The Little Miss America pageant began in the 1960s at Palisades Amusement Park in New Jersey. Originally, it was for teenagers from 13 to 17 years old, but by 1964 there were over 35,000 participants, which prompted an age division.The modern child beauty pageant emerged in the late 1960s, held in Miami, Florida. Since then, the industry has grown to include nearly 25,000 pageants. It is an increasingly lucrative business, bringing in about a billion dollars a year.
The murder of JonBenet Ramsey in late 1996 turned the public spotlight onto child beauty pageants. Many began to question the ethics of parents who would present their child in such a way. Dan Rather was noted for criticizing CBS for airing Ramsey's tapes, calling them "kiddie porn."
In 2001, HBO aired its Emmy-winning Living Dolls: The Making of a Child Beauty Queen, which garnered much attention.
Law
Besides the laws that regulate child education, pageants are a relatively ungoverned program. Child contestants are not considered "working", so pageants are exempt from federal child labor laws. Pageants also have different rules, so it becomes hard to set a law that will cover every pageant. New York, Texas, Massachusetts, Arkansas, California, Vermont and Maine do not have any laws regulating pageants.
Pageant
Contestants spend about two hours or less in actual competition and no longer than 90 seconds on stage for talent or 45 seconds for modeling routines. All pageants have slightly different guidelines, rules, criteria for what they judge on, and events. Events may include sportswear, swimwear, evening wear, talent, interview, writing skills, and modeling. Children are critiqued on "individuality, capability, poise, and confidence."They compete to win a variety of prizes, such as electronics, toys, scholarships and grants, cash, tiaras, sashes, robes, and trophies. Trophies can be taller than the contestants themselves; in the "Little Miss" pageant, the World level trophies can be 5 to 6 feet tall. Some pageants do their best to make every child feel like a winner. There is a queen for every age division and there are Ultimate Grand Supreme awards, Mini supreme queens for certain blocks of age divisions (0-5, 6-11, 12-16, 17 and up). There are also side awards and overall side awards. Pageants may cater to the "natural" contestant (who typically wears minimal makeup, only her own hair, no false teeth, no spray tan, and unmanicured nails) and/or the "high glitz" contestant (who typically uses any and all of the above listed techniques to enhance her appearances).
Cost
Besides travel and lodging expenses, pageants require an entry fee that usually ranges from fifty to several hundred dollars, depending on the type of competition being entered. Makeup and hair is typically done by a professional makeup artist. Spray tans and other accessories also must be paid for, as well as clothing and outfits. Dresses can cost anywhere from $200 to $6000, depending on the designer and the amount of adornment on the garment. Some parents hire pageant coaches to teach their child professionally choreographed routines. There have been cases of families going into debt or losing their homes because of overextending family resources to cover the costs that the pageants required. Contestants may sell sponsor tickets and get ads for ad books to help with the cost of competing. Sponsor tickets range in price from $1 to $10 and are entered in raffle drawings for cash prizes. It is estimated that the attire and props as they relate to costs of putting a child through a beauty pageant can range from $300 and upward of $5000 depending on the level of competition.
Reasons
The most cited reason parents give for putting their children into beauty pageants is to boost their child's self-esteem, as well as teach poise, public speaking skills, tact, and confidence.Some parents who have children with birth defects say they enter them into beauty contests not in hopes of winning, but to ensure that their child knows that they are beautiful. There is, however, no scientific evidence that supports these claims.
Criticism
Mental health and self image
In a study published in 2005, a small control group of eleven women who had competed in beauty pageants as children were compared to eleven women who had not competed. They were compared in different areas, such as BMI, age and overall body satisfaction. In general, this limited study found that those who competed in beauty pageants as children were more dissatisfied with their bodies, and had greater impulse disregulation and trust issues than those who did not participate, but showed no significant differences in measures of bulimia, body perception, depression, or self-esteem. The study has been criticized as inconclusive because of the small sample sizes.
Sexualization
Parents can also contribute to the sexualization of their daughters in very direct and concrete ways—for example, by entering their 5-year-old daughter in a beauty pageant in which she and the other contestants engage in behaviors and practices that are socially associated with sexiness: wearing heavy makeup to emphasize full lips, long eyelashes, and flushed cheeks, high heels to emulate adult women, and revealing "evening gowns."However, there is little evidence that child beauty pageants cause any particular or lasting damage to participants, sexually or otherwise.
source:
http://en.wikipedia.org/wiki/Child_beauty_pageant