IS THIS TRUE????

AS OF TODAY,

THERE ARE NO OFFICIAL ANNOUNCEMENT ABOUT THIS

, BUT IN CASE IT'S TRUE,

DO YOU THINK STEFHANY GUTIERREZ WILL PULL A BACK TO BACK VICTORY FOR VENEZUELA AT MISS GRAND INTERNATIONAL 2021?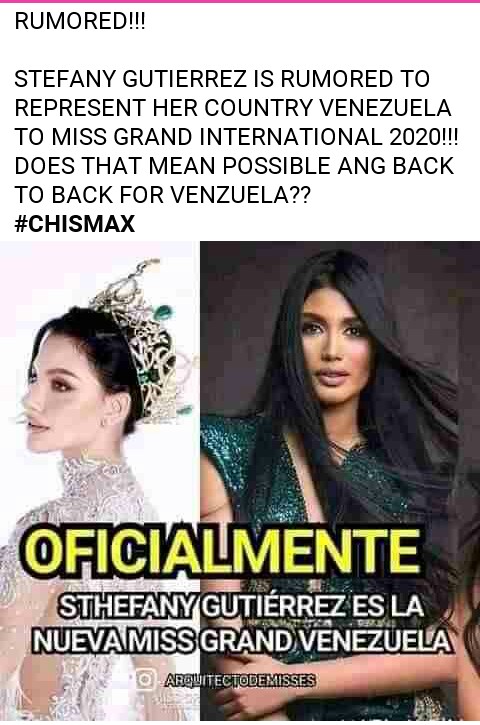 MY PERSONAL TAKE: I think this is false. But let's see. Anyway, if the rumors are true, I'm sure Nawat will be happy because for the first time a Miss Universe calibre beauty will enter his

cheapipay
pageant.